9.6 km round trip
Distance
Although some sources warn that portions of this route travel through private property, there are no signs to indicate this except for one asking you to close a gate behind you. Nonetheless, all trekking routes should be treated with a high standard of regard.
This astonishing panorama of the Creighton Valley is seen from the summit of Rawlings Lake Cliffs. The "Camel's Hump" is the knoll to the immediate left.
The route begins as a twin-track forest road, and within a couple of minutes the aforementioned gate needs to be crossed. And yes, please do close it behind you.
Directions
From the four-way stop in Lumby, drive east on Highway 6 for 5 km to Rawlings Lake Rd. Turn left onto Rawlings Lake Rd. and drive 2 km to Brookfield Rd. on the left. Park anywhere on either road wherever it is safe to pull over. There is enough room to park on the right where Brookfield Rd. begins. From your parked vehicle on Brookfield Rd., cross Rawlings Lake Rd. to get to the trailhead. The trail is unmarked and simply heads into a forest.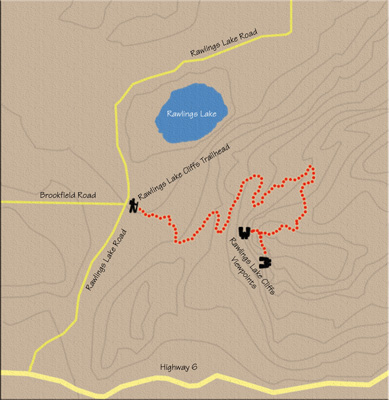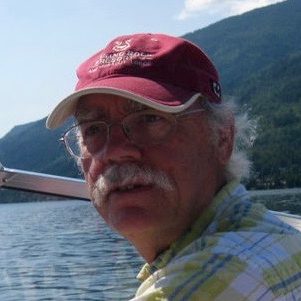 Gerry Shea
Gerry Shea lives in Kamloops with his wife and children and he is also the author of The Aspiring Hiker's Guide 2: Mountain Treks in British Columbia.